Wednesday, January 23, 2008, 06:06 PM -
Models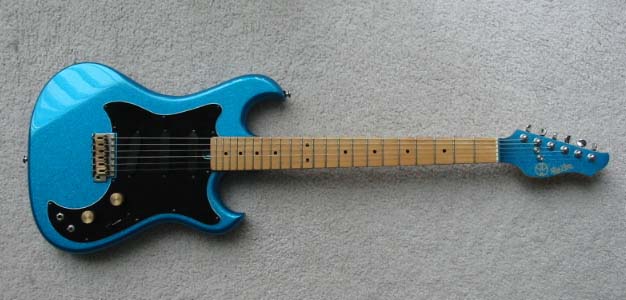 Bolt neck double cutaway with ash body, maple neck, chrome hardware, and three single coil pickups with 3-way selector and fat switch (middle on), brass knobs.
First Series:
X145R (S-S-S)(red metalflake)
X145B (S-S-S)(blue metalflake)
Second series:
X145VS (S-S-S)(vintage sunburst)
The first series was a deluxe version of the X130 with special metallic paint and black pickguard like the X130, brass nut, trem bridge, brass knobs.
Most had a brass '1982 commemorative anniversary' plate on the back of the headstock with an additional serial number.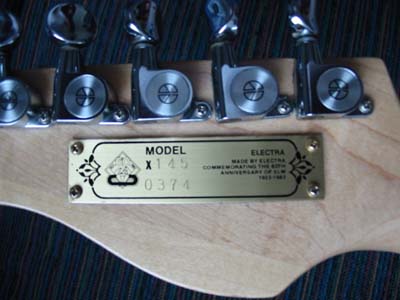 The second series was almost a different model entirely- no pickguard, it had pickups mounted flush against the body, like all Phoenix models to follow. It was the only model in all the Electra Phoenix/ Westone Spectrum series to be available in a sunburst finish.
Back
Next