Sunday, September 23, 2007, 06:04 AM -
Models

Bolt-neck Les Paul style, transparent red with gold hardware.
Different variations of this guitar may exist- earlier versions had open-book 'lawsuit' style headstocks, around 75 or 76 all LP models transitioned and by 77 all had wave style headstocks.
Dating of these models is uncertain except by comparing headstock and hardware details to known examples.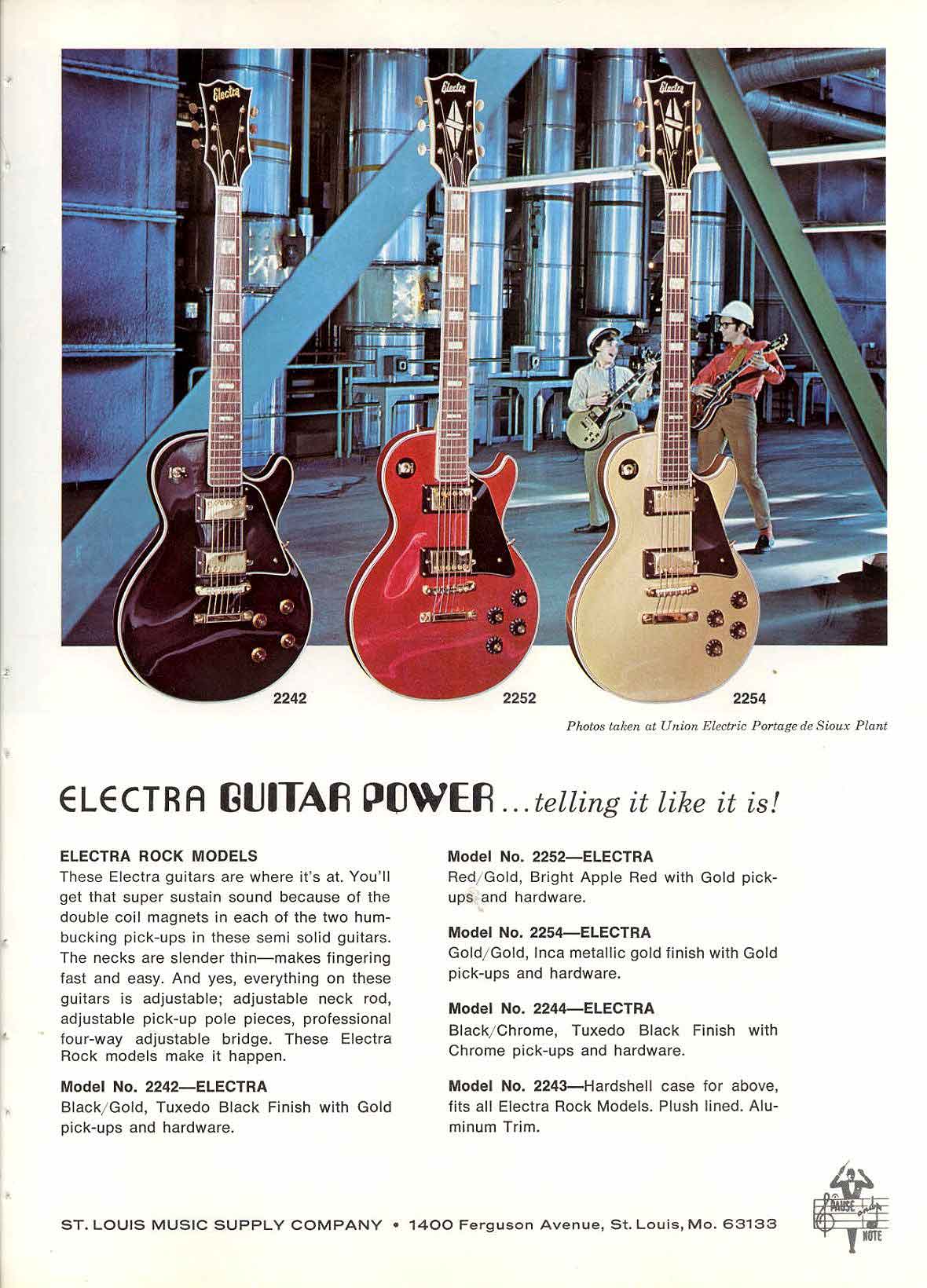 Back
Next