Tuesday, October 2, 2007, 08:41 AM -
Models
Howard Roberts style single cutaway acoustic electric Jazz guitar with set neck, flamed maple top, brown sunburst, inlayed rosewood fretboard, neck-mounted floating humbucker pickup, clear pickguard.
There are at least three different finish variants, a brownish antique sunburst, a more reddish cherry sunburst, and a burgundy red. There do not appear to have been different model numbers for these variants.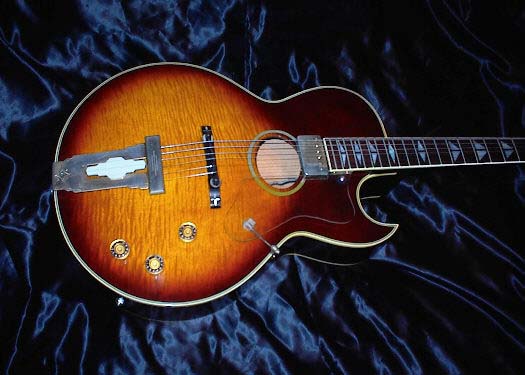 This one is a 1977 model. Note the 'Hoshino-syle' numbering, showing that this one was made in October 1977.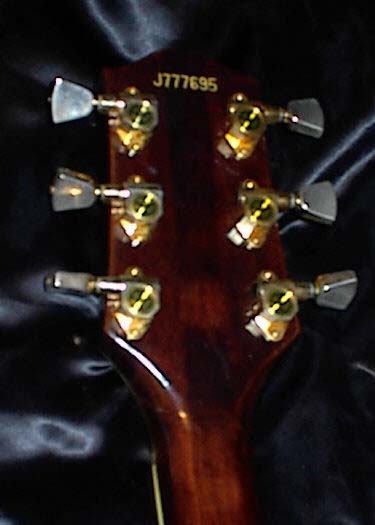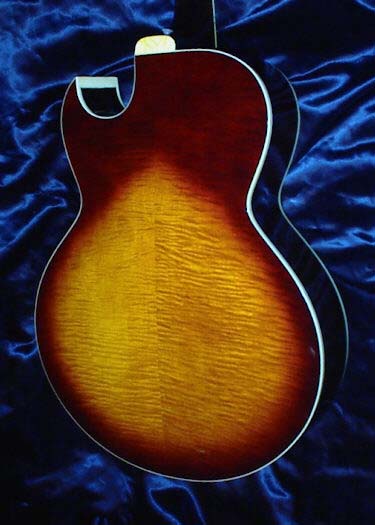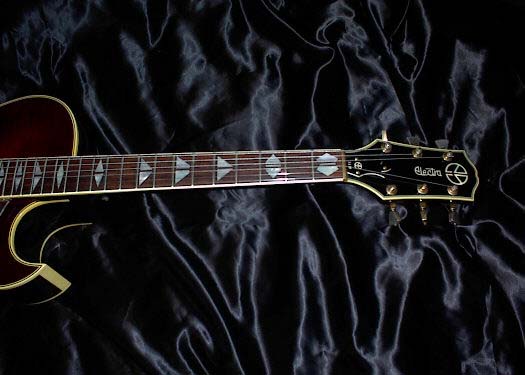 The inlay pattern seems to have changed, the above 1977 model has triangular inlays but other examples from 1977 and later have square inlays.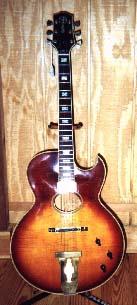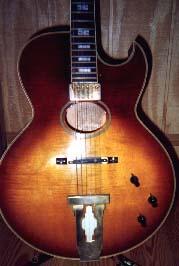 Above Pictures courtesy of: Vintage South Guitars, Nicholasville, KY
---
Below is another 1977 model: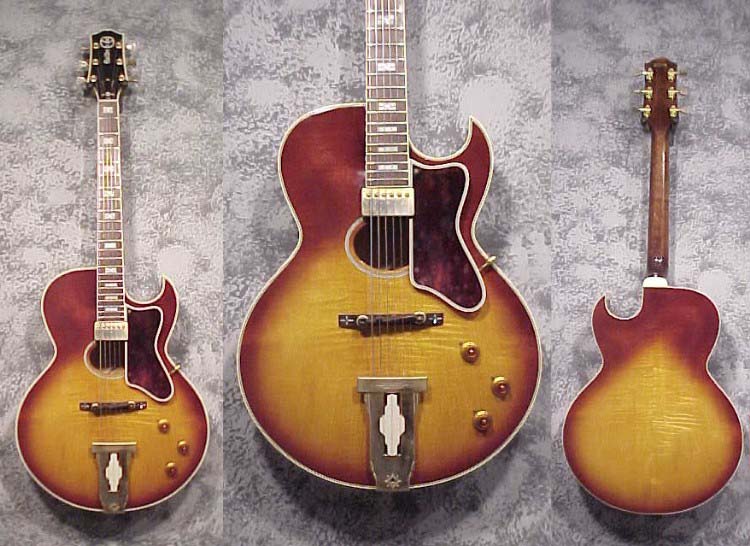 The original Howard Roberts model was made by Epiphone, later Gibson also produced a version. Hoshino sold unauthorized versions of the same design under the brands Greco, Ibanez, and Electra. All are superb instruments.
Howard Roberts was one of the most recorded jazz session musicians of all time. His guitar is heard in soundtrack themes including The Twilight Zone, The Munsters, and the Monkees as well as backing numerous other artists. The Howard Roberts model guitar was based on Howard's ideas and preferences, and has become one of the classic original guitar designs.
From the 1977 catalog: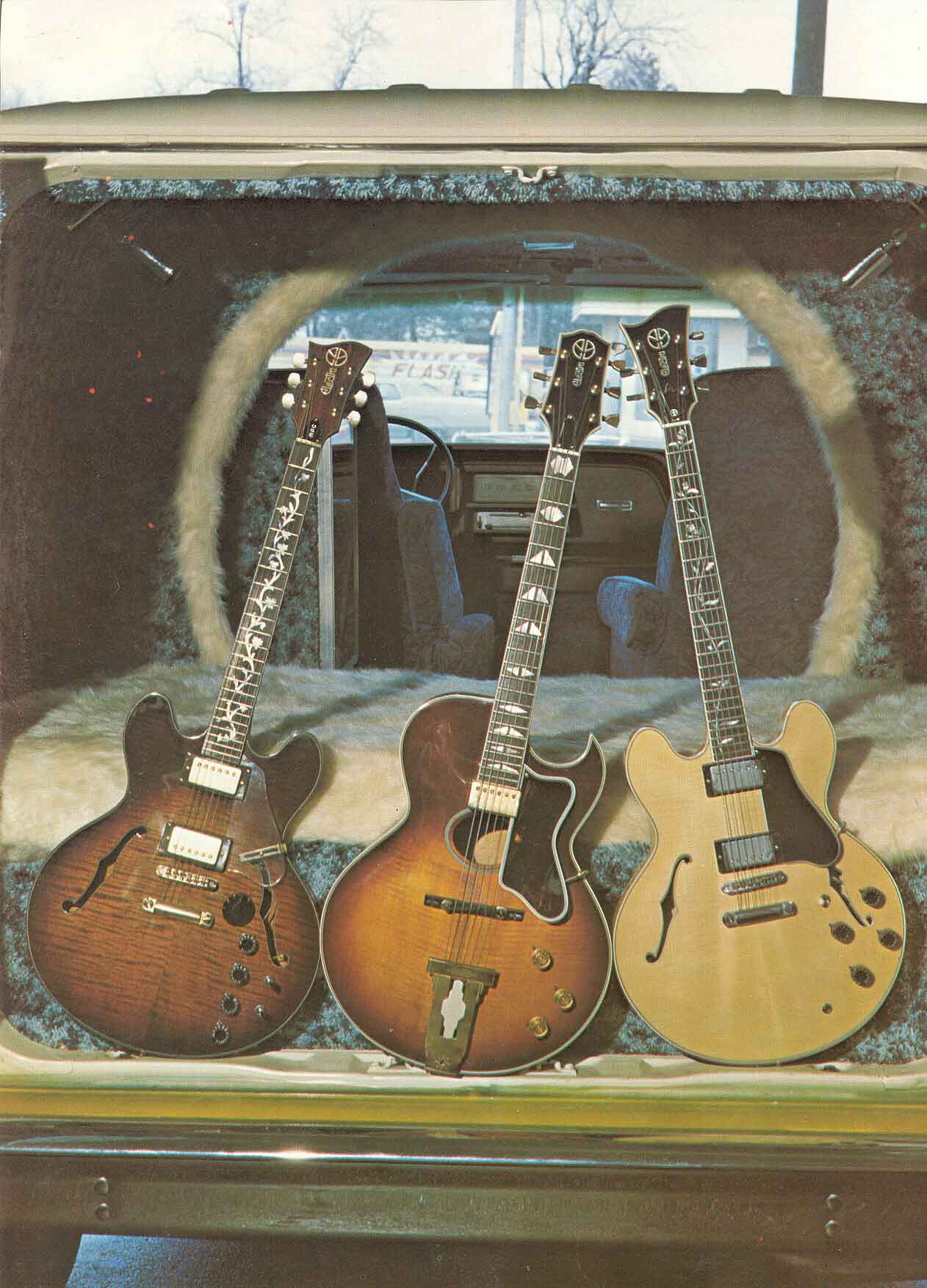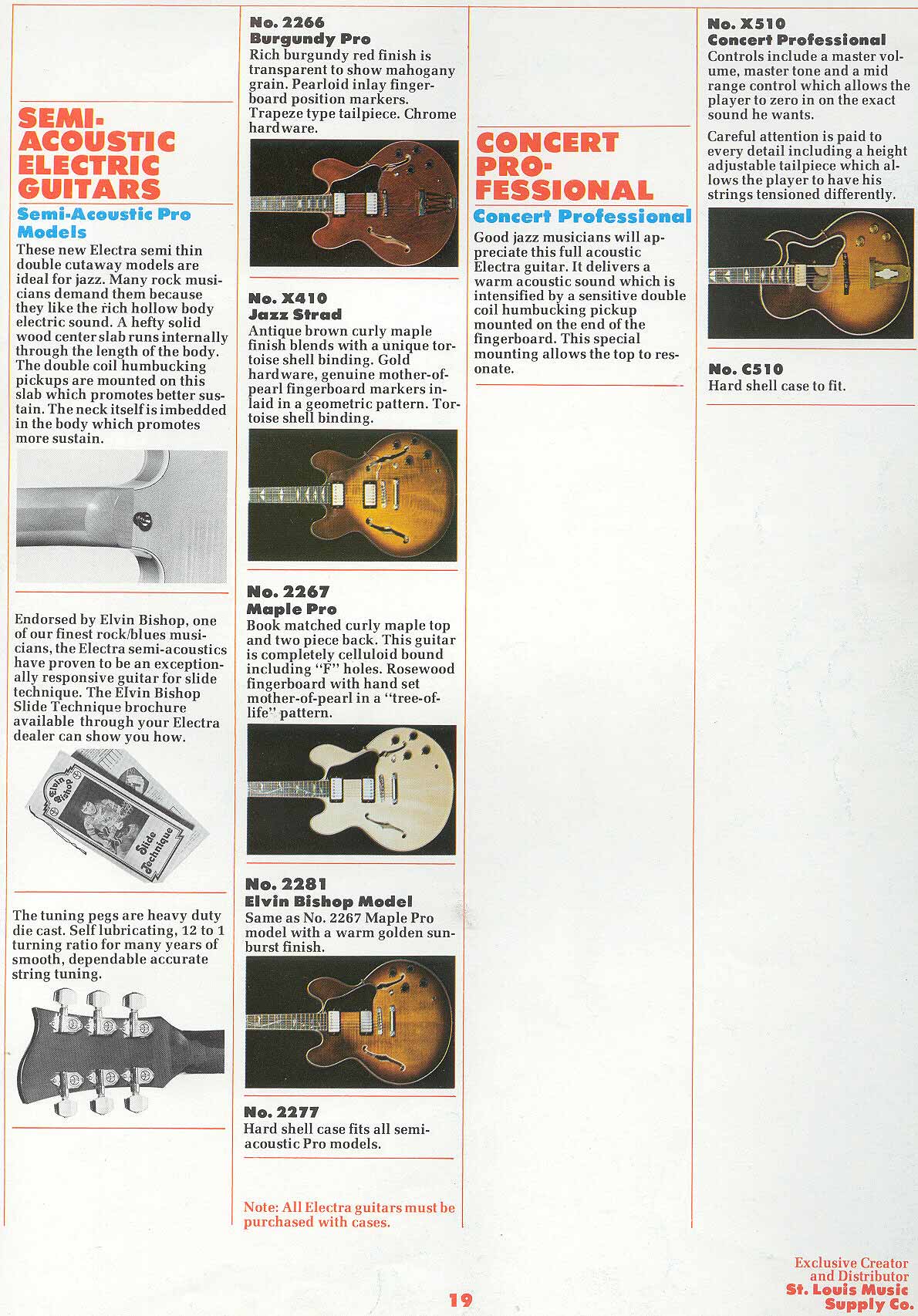 Back
Next