Friday, October 24, 2008, 09:04 AM -
Models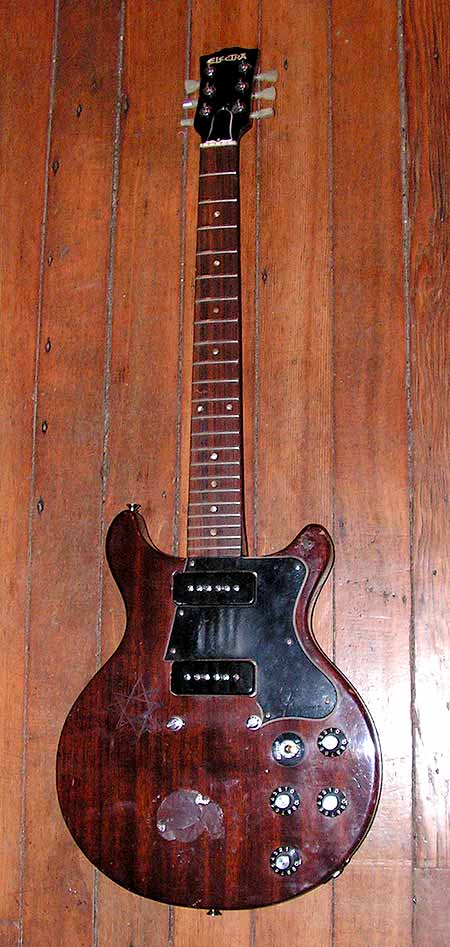 Set neck Les Paul Junior copy; red mahogany body and neck, silver hardware with black pickguard, pearloid tuners. Dual P-90 pickups, Rhythm/Treble switch, VVTT controls.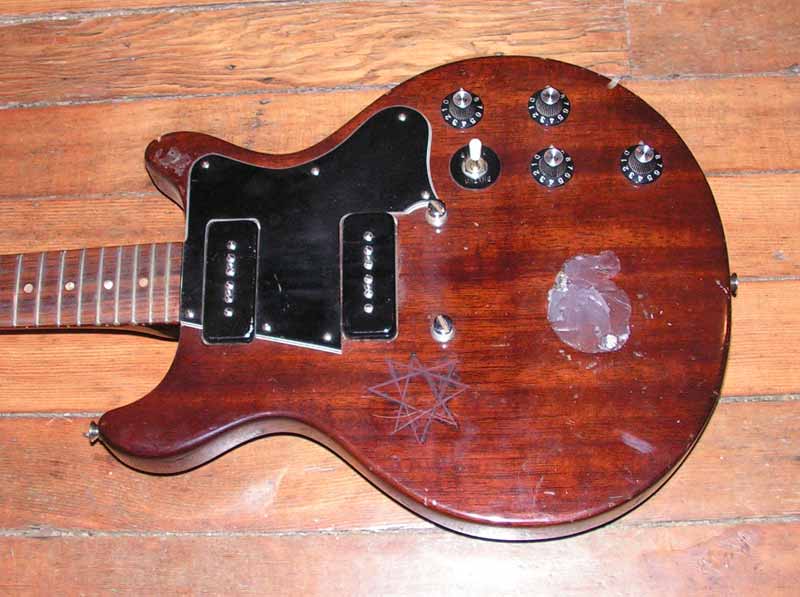 This remarkable specimen is the only known example of this model, which does not appear in any known catalog. It is also the only known example of an Electra guitar to be made with P-90 pickups.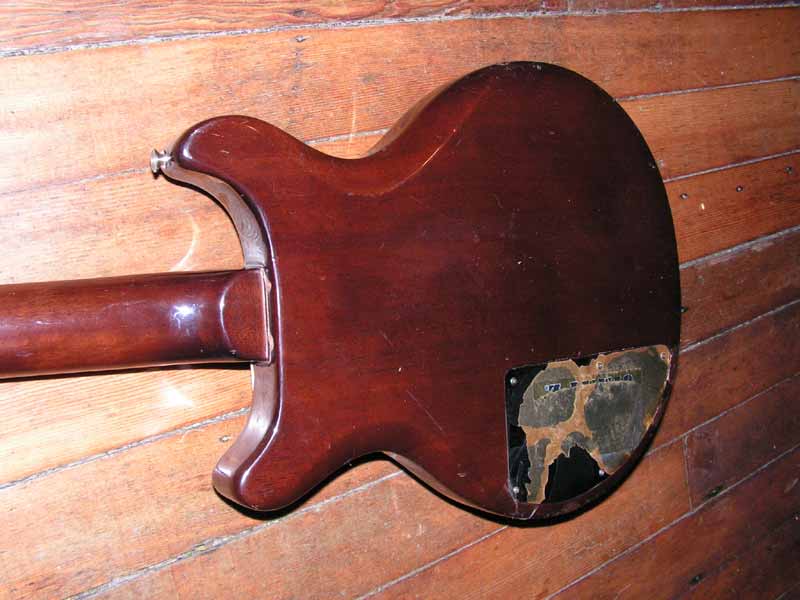 The detail of the brown paper still glued to the control cavity ciover, as well as the general fit and finish of the instrument, are in every way identical to details of various models of Crown guitar, a brand known to have been distributed by Hoshino and made by Fuji Gen Gakke.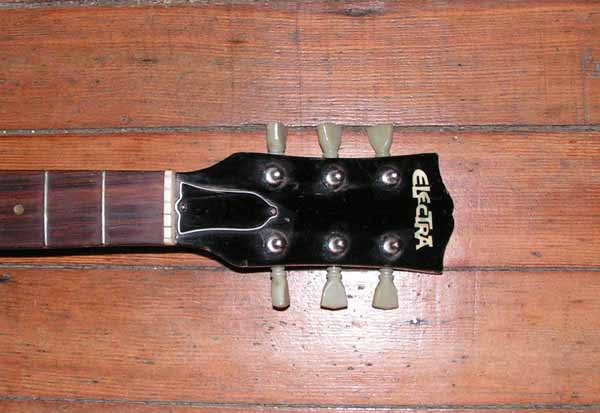 Although this is a rare Electra model, if we look at other brands we see similar copies of this model sold under other brands such as Greco. At the time any US distributor could simply order up any model and have whatever brand name and logo inlaid in pearl on the headstock.
One possible explanation for this undocumented model is that it could have been ordered not by SLM, but by PCM, who distributed in much smaller quantities. If SLM had sold this guitar it seems likely that it would show up in a catalog, or another example would appear.
This example appears in 'as found' confdition, with missing bridge hardware and graffiti scratched into the top. It previously had a large silver belt buckle glued to the front, which came off without damage to the guitar. The remaining glob of silicone caulk glue is still coming off, very slowly.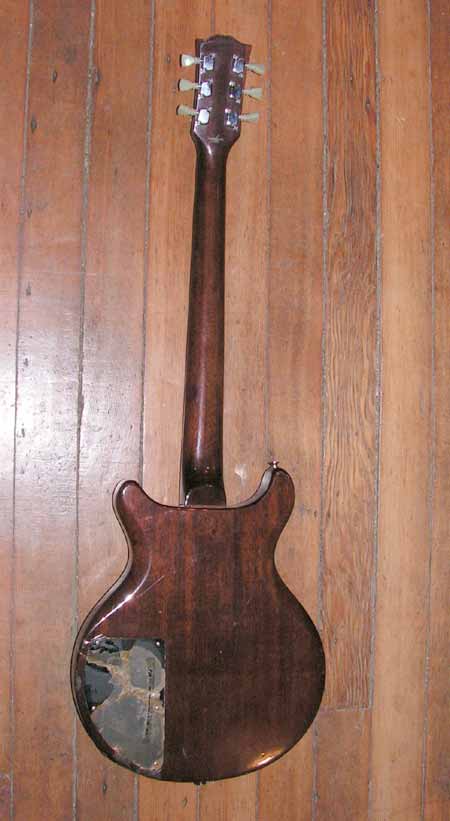 Next