Friday, February 15, 2008, 09:56 AM -
Catalogs
This is the earliest known Electra catalog and source for Electra model numbers, published by Saint Louis music in 1972. Also included are Apollo guitars, which were dreadful entry level with thin bodies and all the worst of early japanese guitars. By contrast, Electra guitars were serious, professional instruments.
Be sure to click on the images, they're actually quite large.
Credit and thanks to Leia for supplying these essential scans.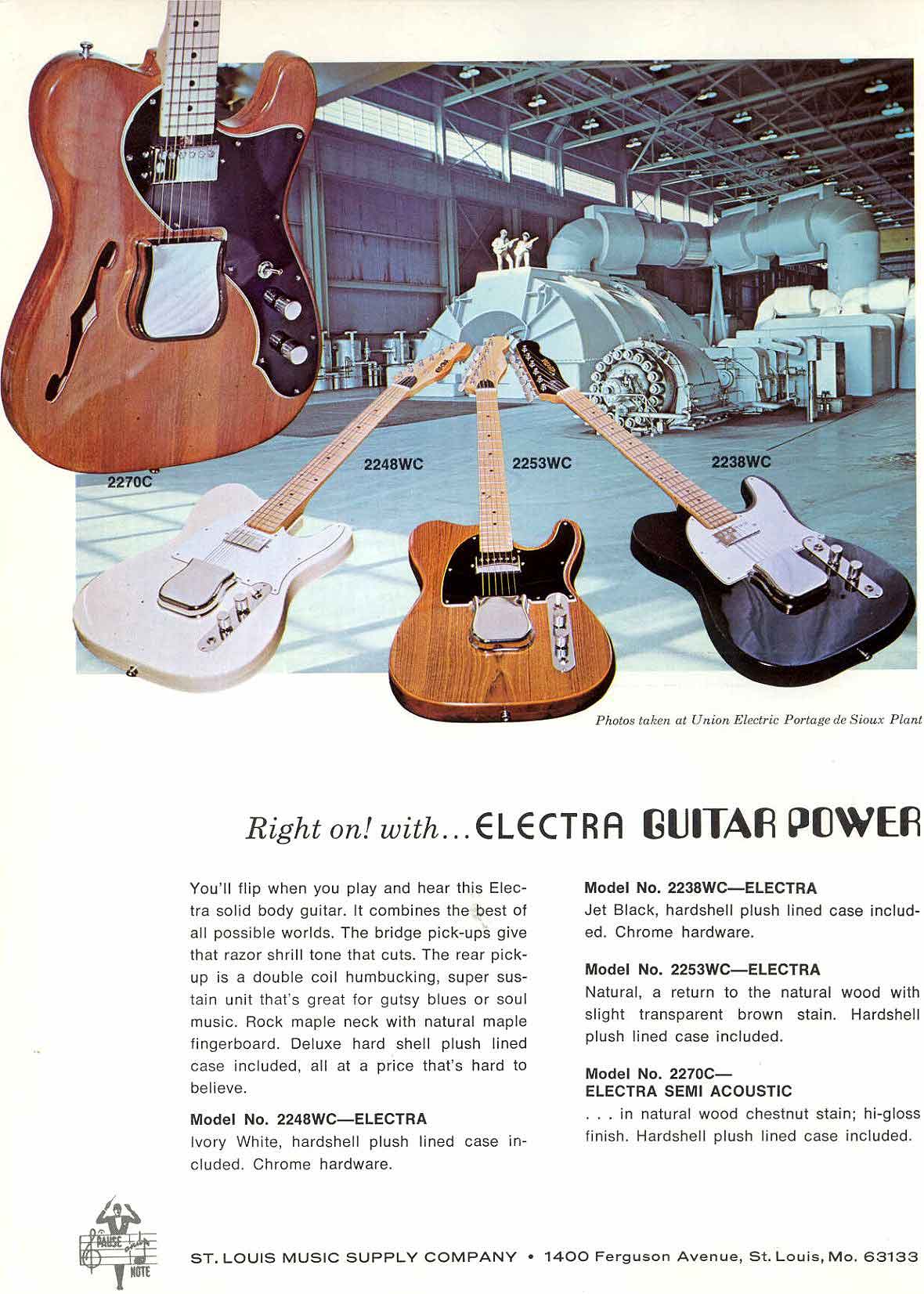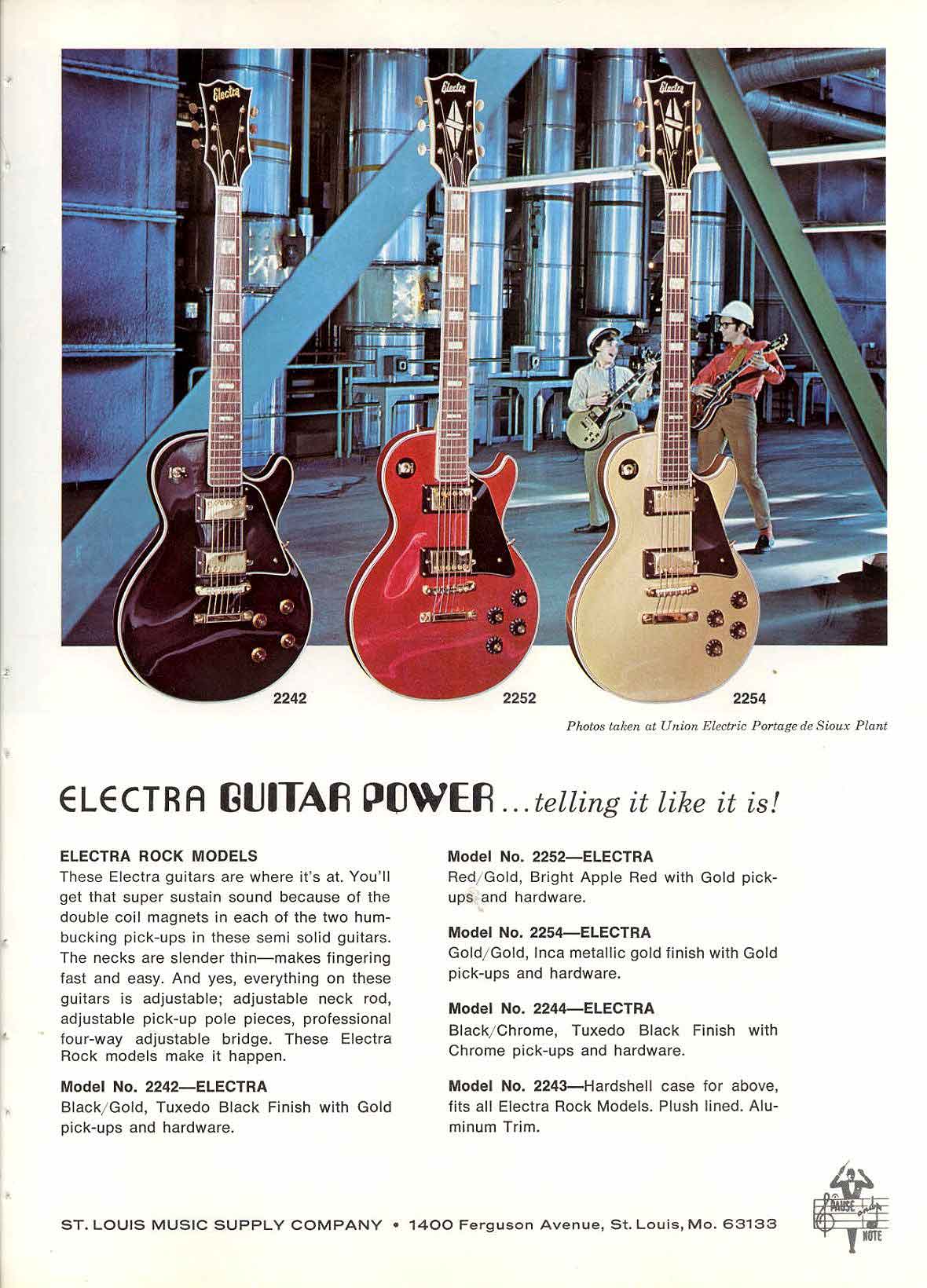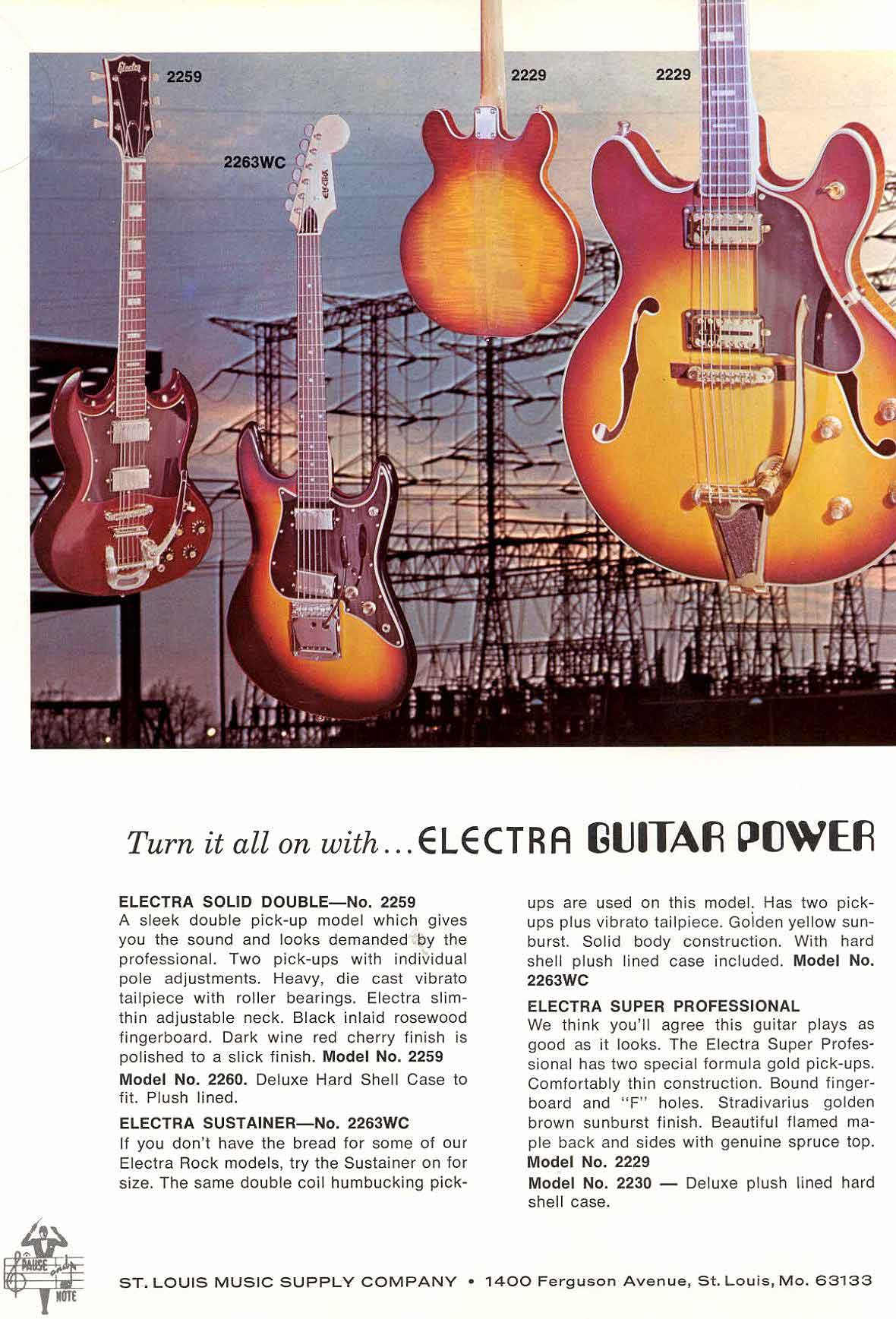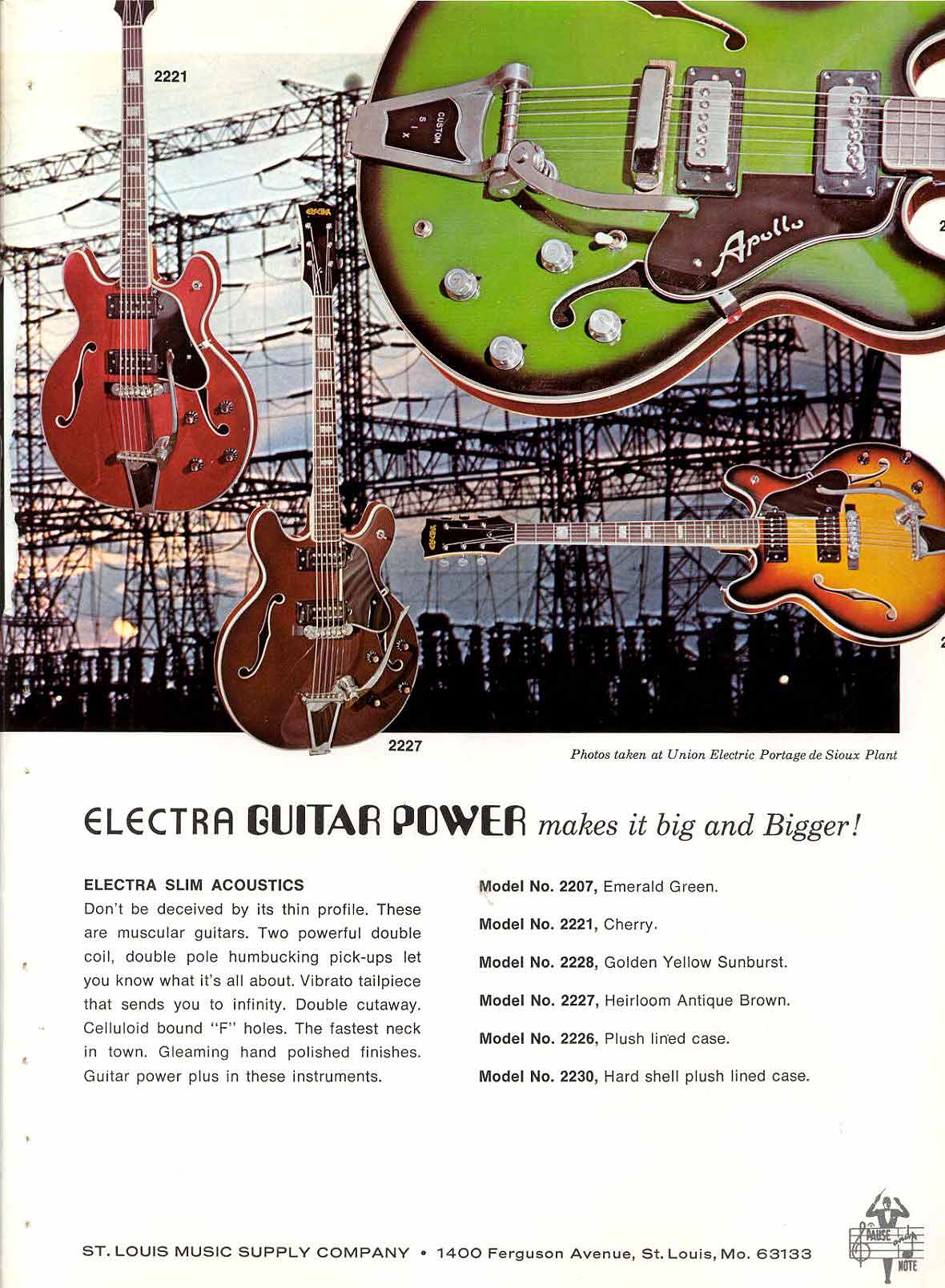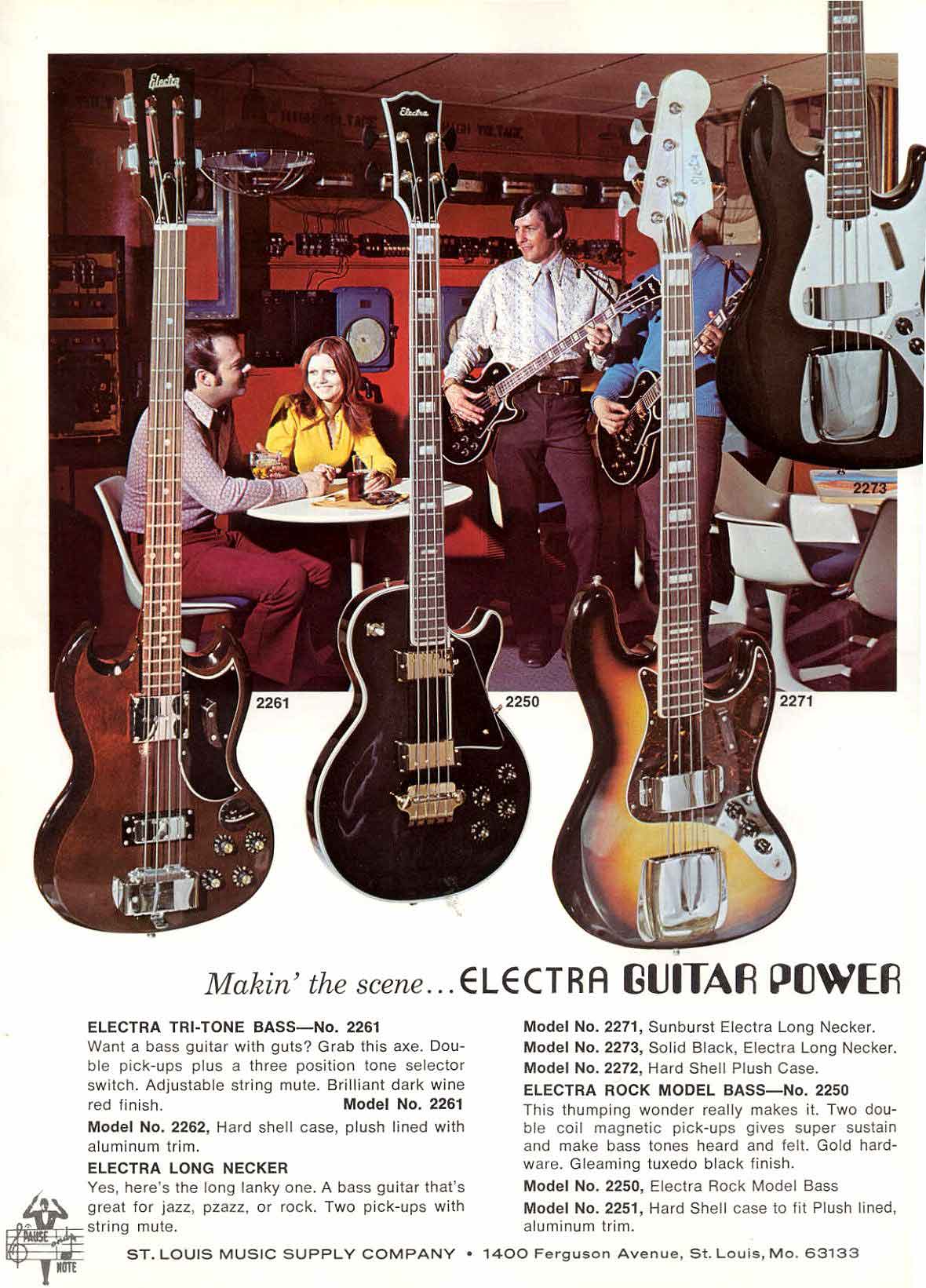 Back
Next