Saturday, September 22, 2007, 03:36 AM -
Models
Deluxe set neck ES-335 copy with flamed maple top, pearloid inlays, and gold hardware.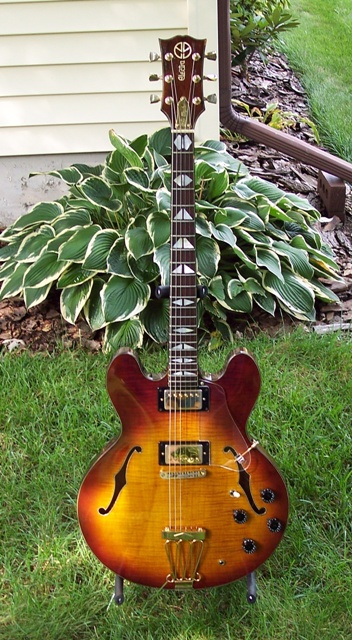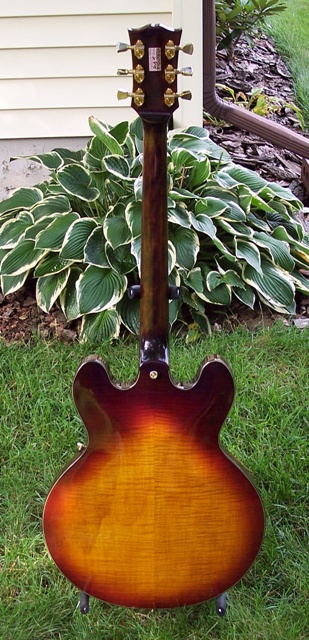 This beautiful archtop hollowbody represents the flagship of the Electra line and of the highest quality of japanese guitars of this period. It is comparable in quality with any of the best vintage guitars of this type.
Early versions have an open-book headstock (1976 may have been the first year of this model) but by '77 the switch was made to Fan-style headstock.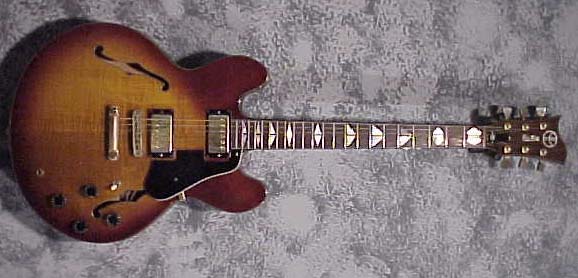 As fan-style headstocks and peace-symbol logos are generally considered to be a mark of Matsumoku-made guitars, it would seem the Jazz Strad is an example of Matsumoku's specialty in the early Electra years- premium archtops. The Maple Pro is another interesting example of this, and worlds apart from the early Slimlines.
---
Thanks to Dan Taylor for photos of his beautiful '76 X410.
From the 1977 catalog: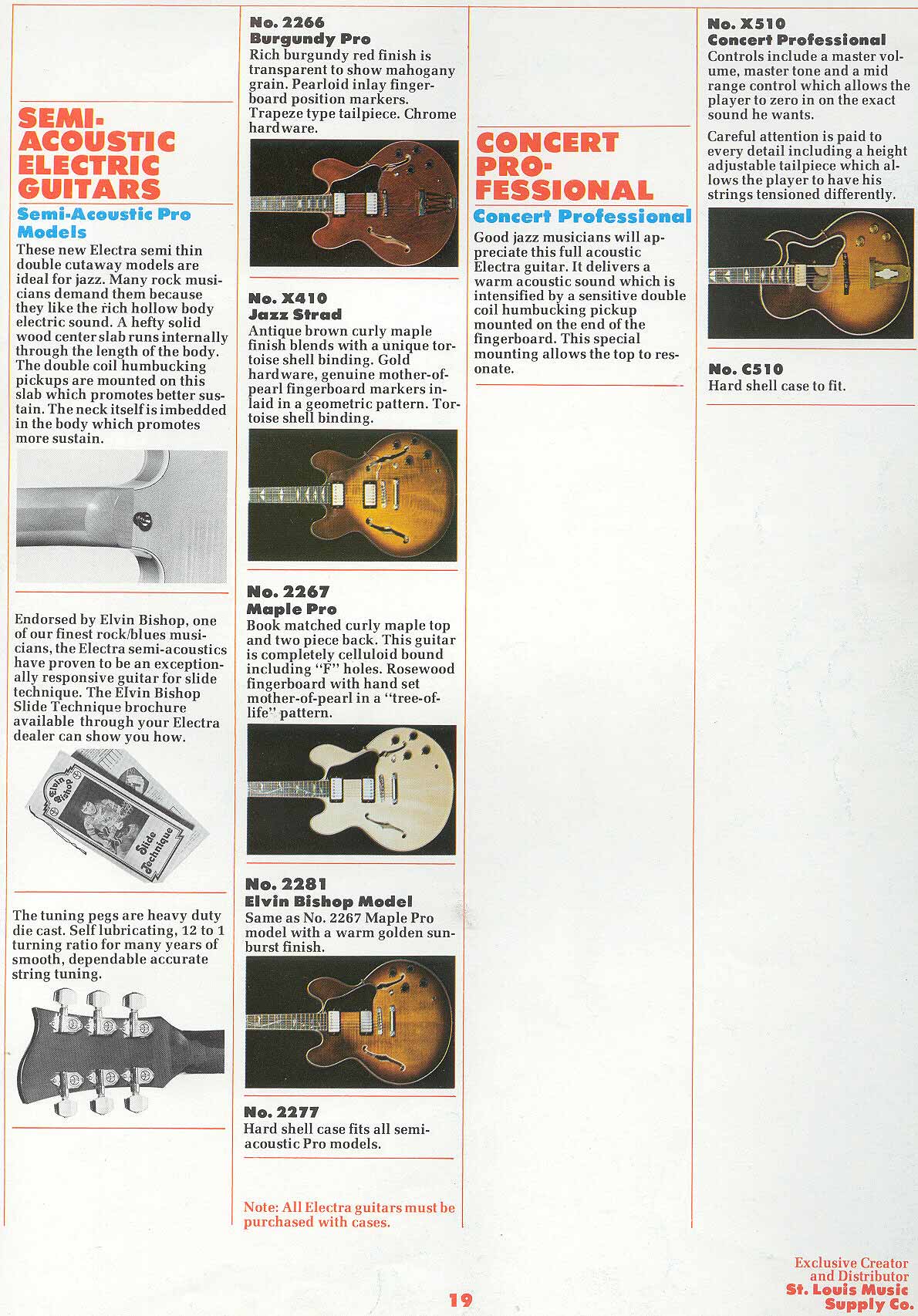 Back