Sunday, September 23, 2007, 09:33 AM -
Models
Bolt neck LP copy, ivory white finish, maple neck with black dot inlay.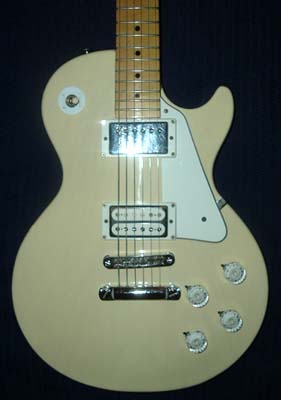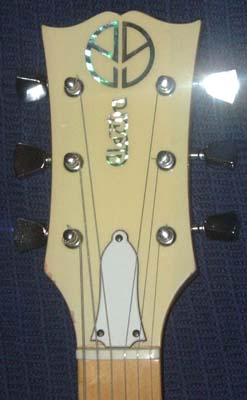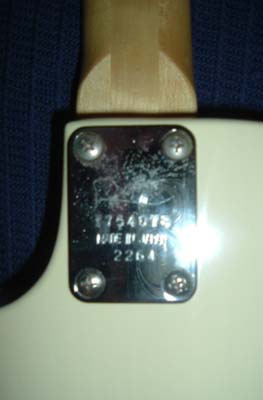 With maple neck and brass nut, these models resemble LP copies in appearance but are quite different to play- much more reminiscent of original humbucker-guitar designs of the 80's.
Because this model straddles the transition period away from 'lawsuit era' copies, its changes in headstock shape and truss rod cover are an interesting study. All early (non-fan shape) models carry Hoshino-style serial numbers, in which the first digit is month and the next two are year. This suggests that these Zephyrs were made by either Matsumoku or Fujigen, both of whom made guitars for Hoshino. Later fan-shaped models are assumed to be made by Matsumoku.
From the 1977 catalog: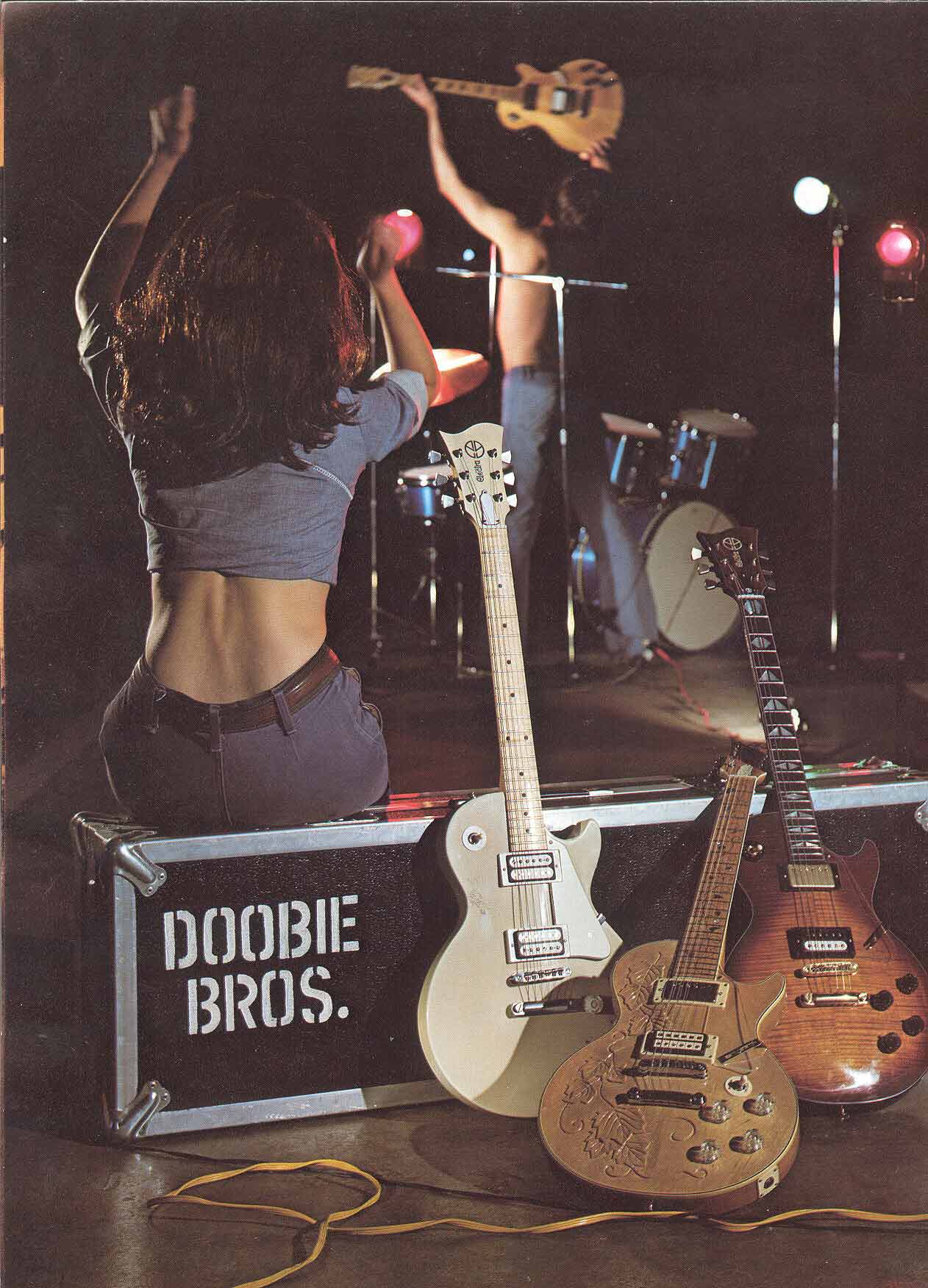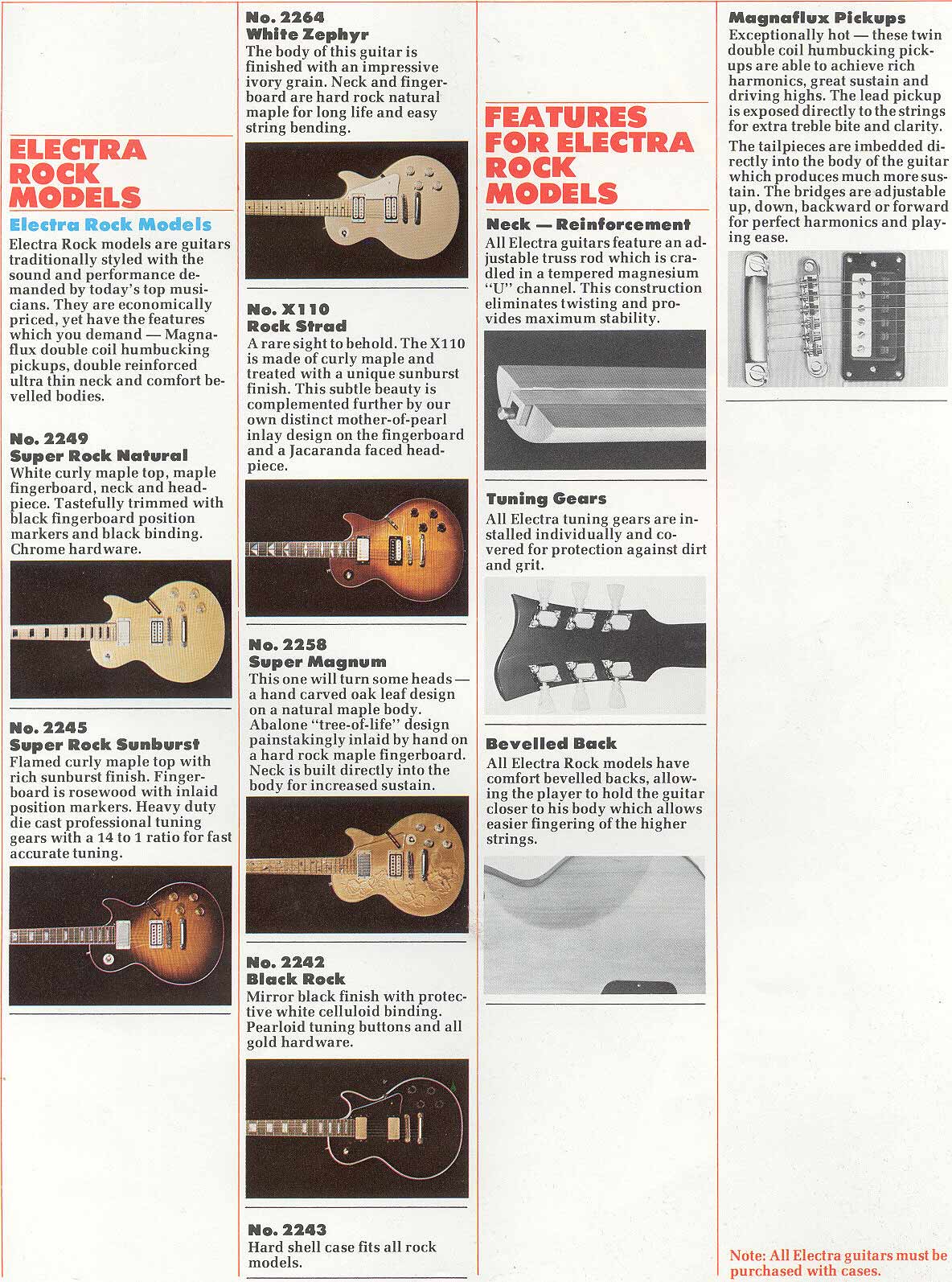 Back
Next