Sunday, September 23, 2007, 10:47 AM -
Models
Set neck LP copy, natural finish flamed maple top, maple fretboard with trapezoid inlays, gold hardware, 5-way tone spectrum selector knob (see MPC guitars for details)

The Omega was the first Electra to carry the 5-way tone spectrum knob designed by Tom Presley that would later become a trademark of the MPC guitars. Headstock was open-book shape in 76 and fan shape for all other years.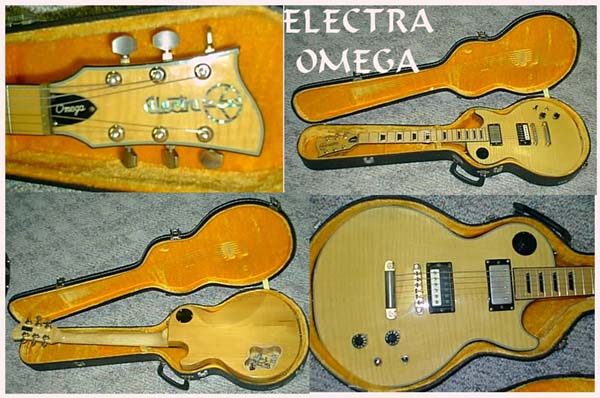 Like most Electras with a fan-shaped headstock, the Omega is believed to be made by Matsumoku.
From the 1977 catalog: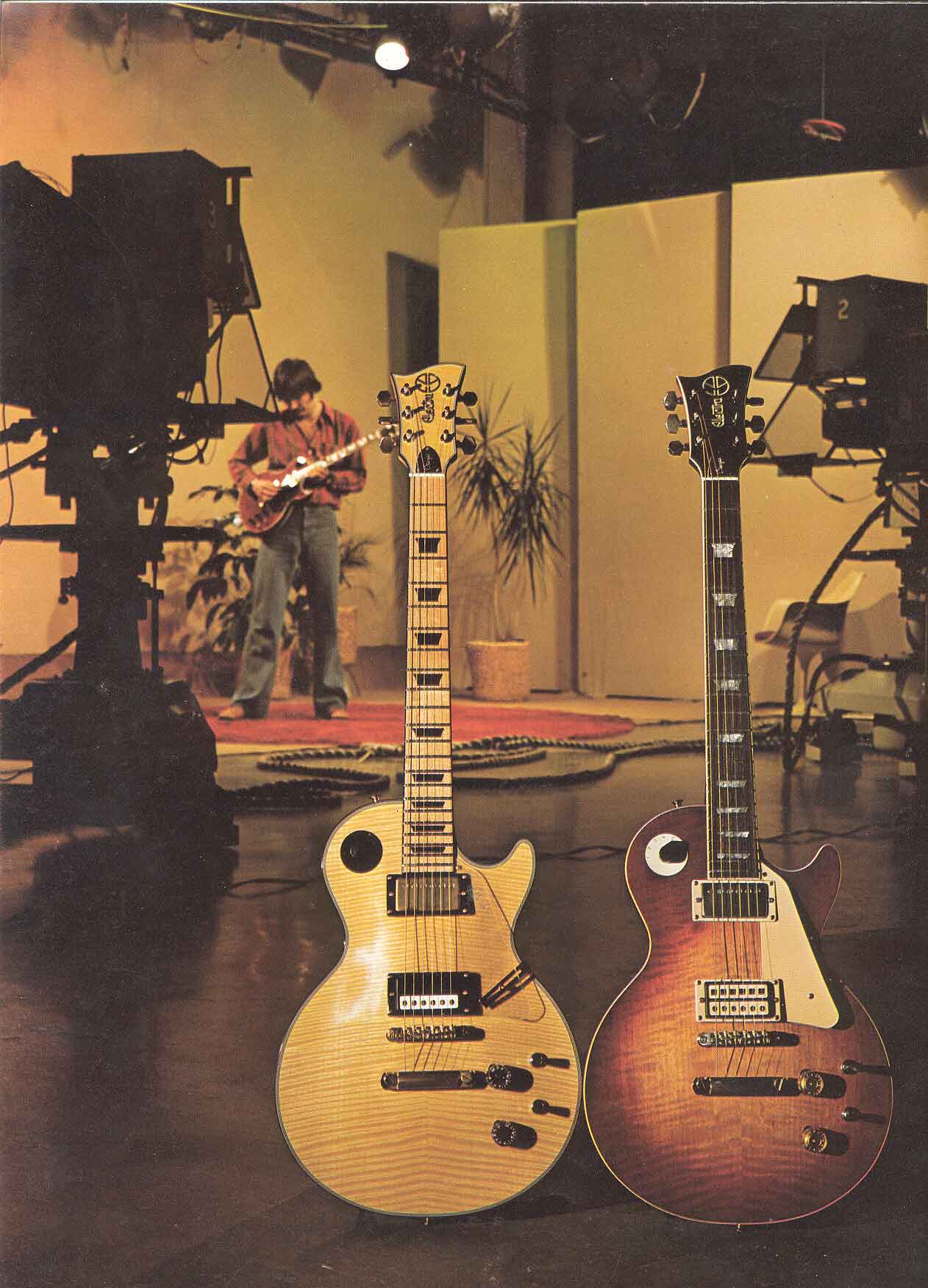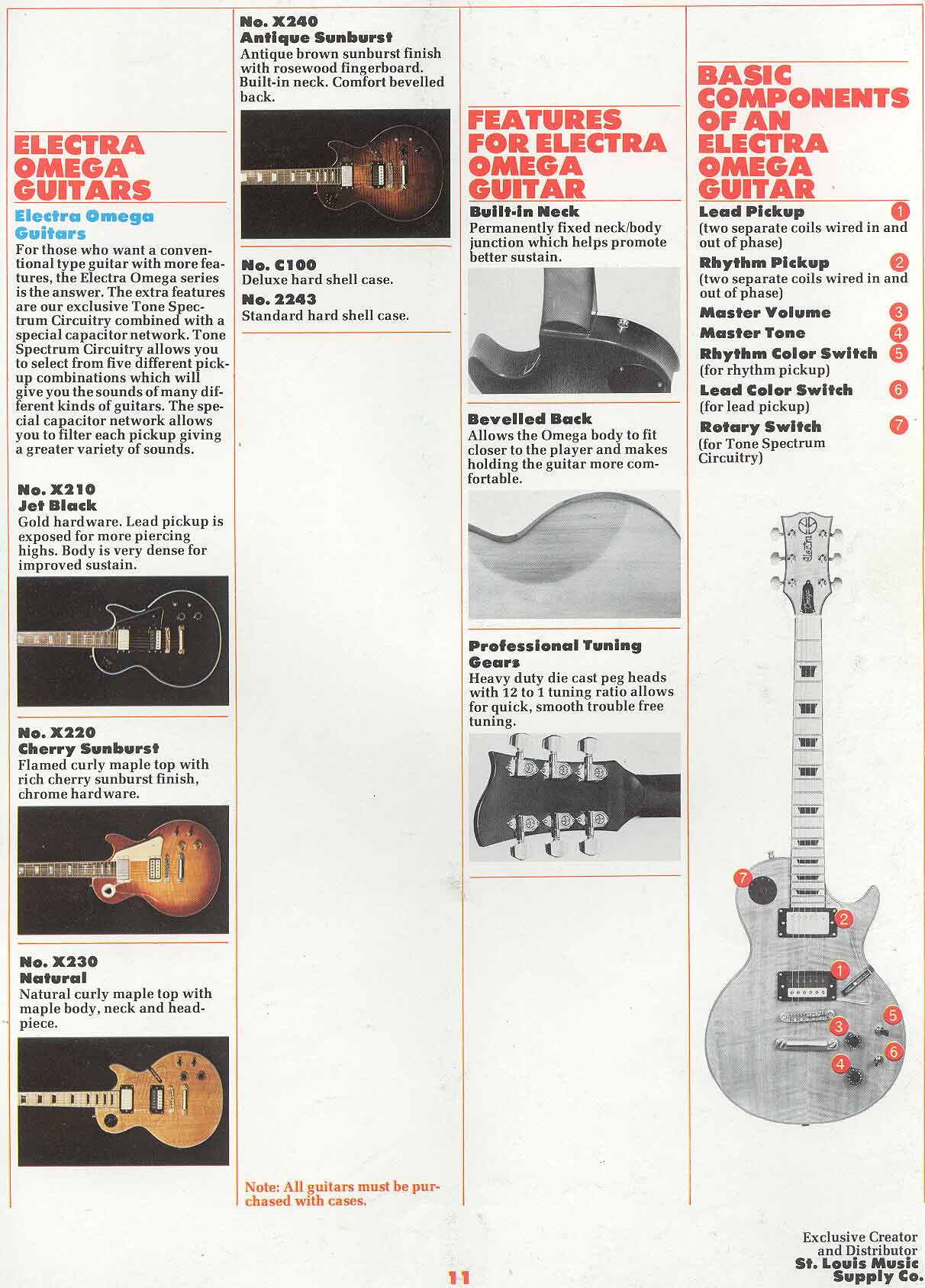 Jarkki from Finland sends these pictures of his beautiful X230: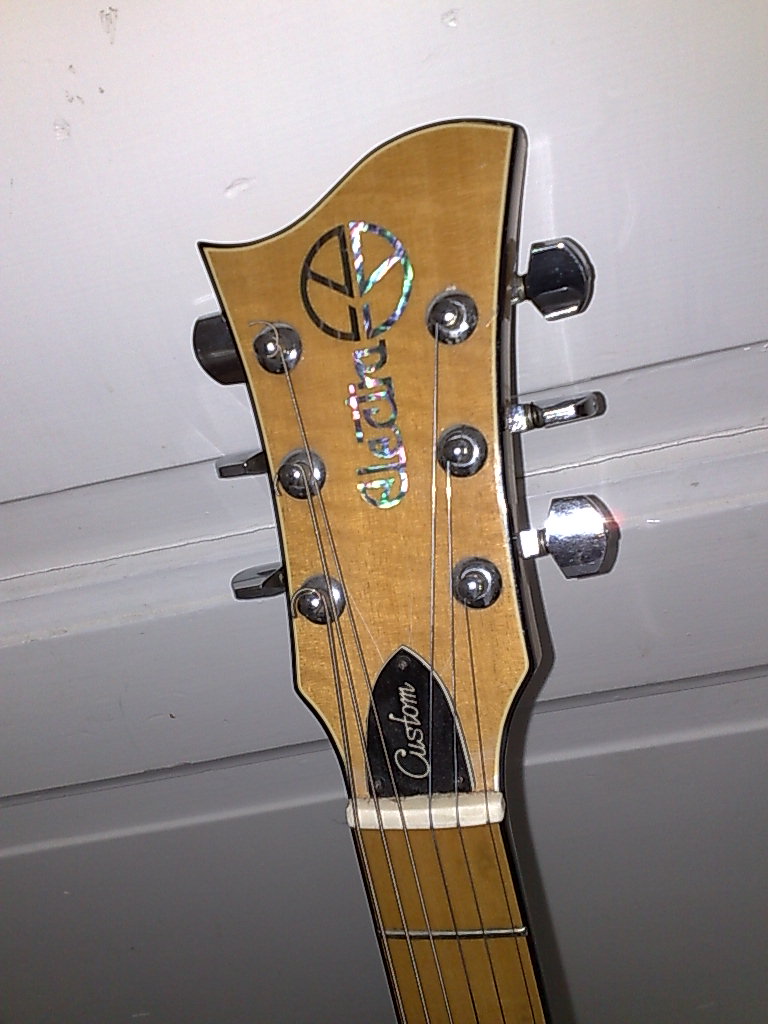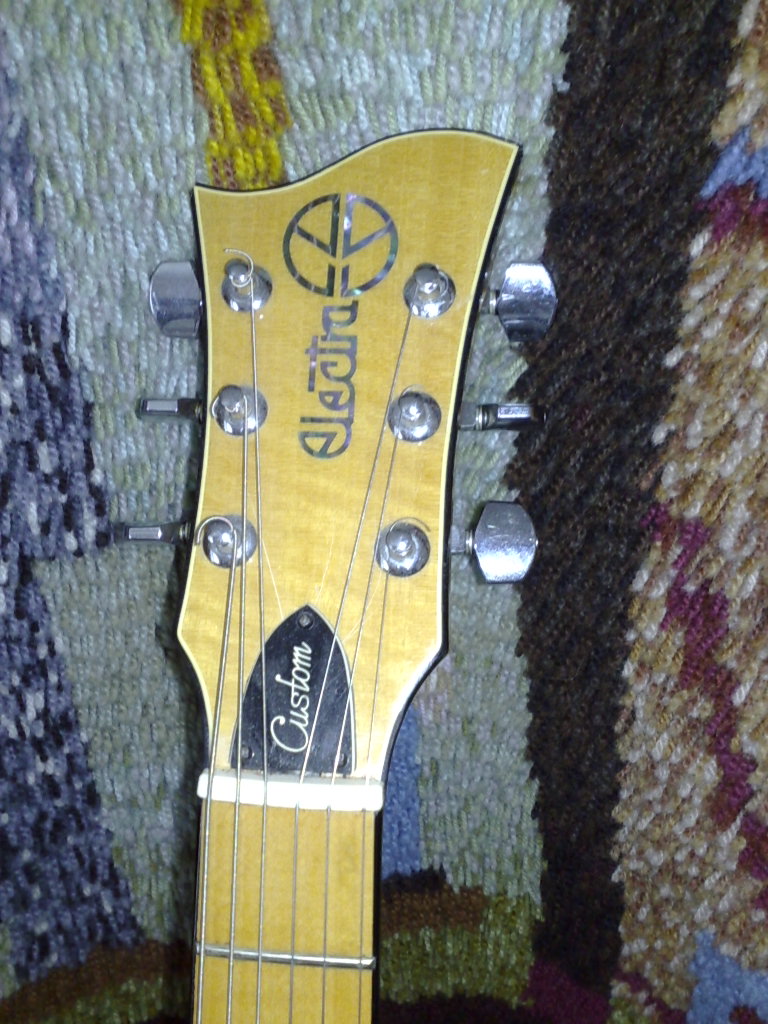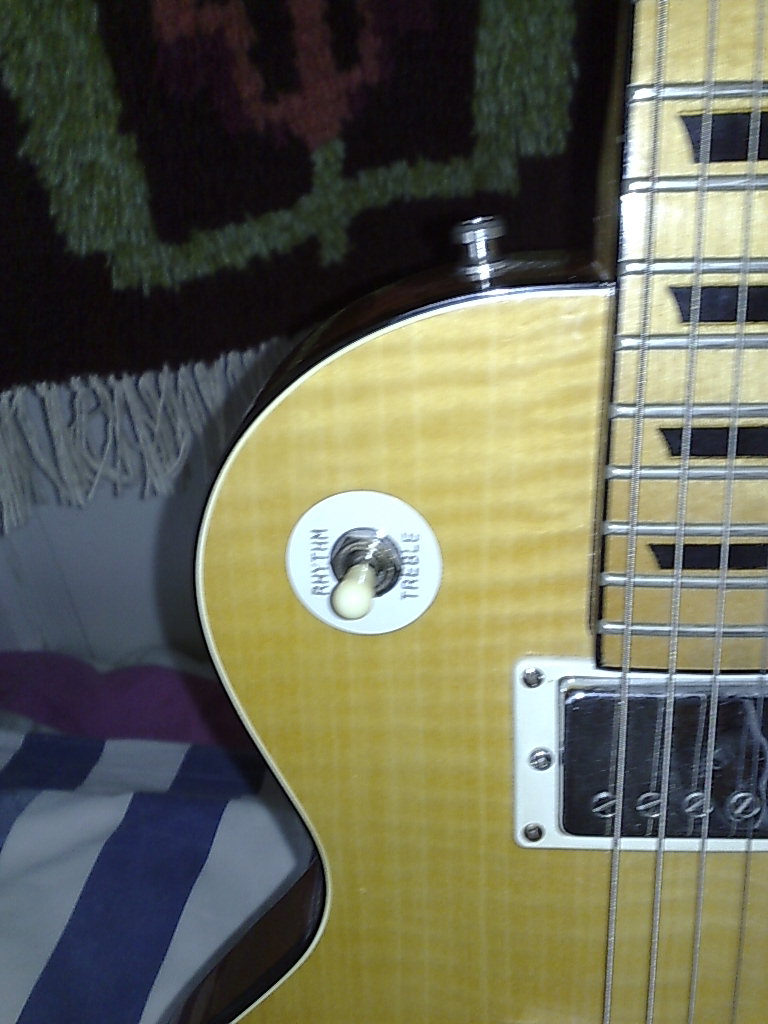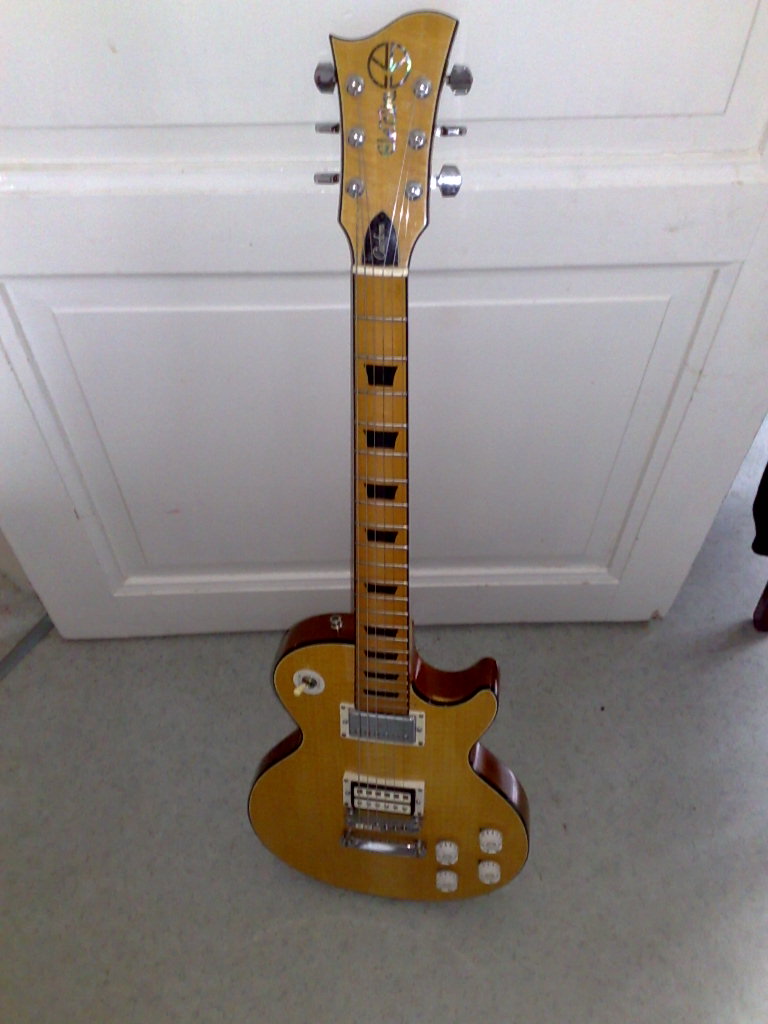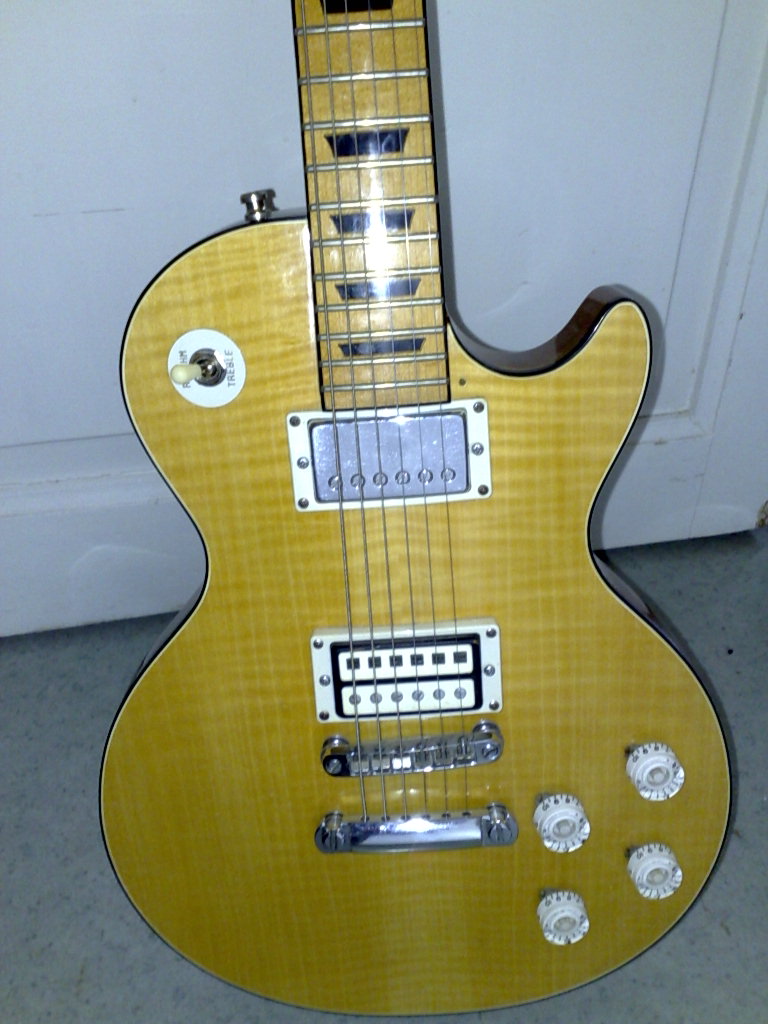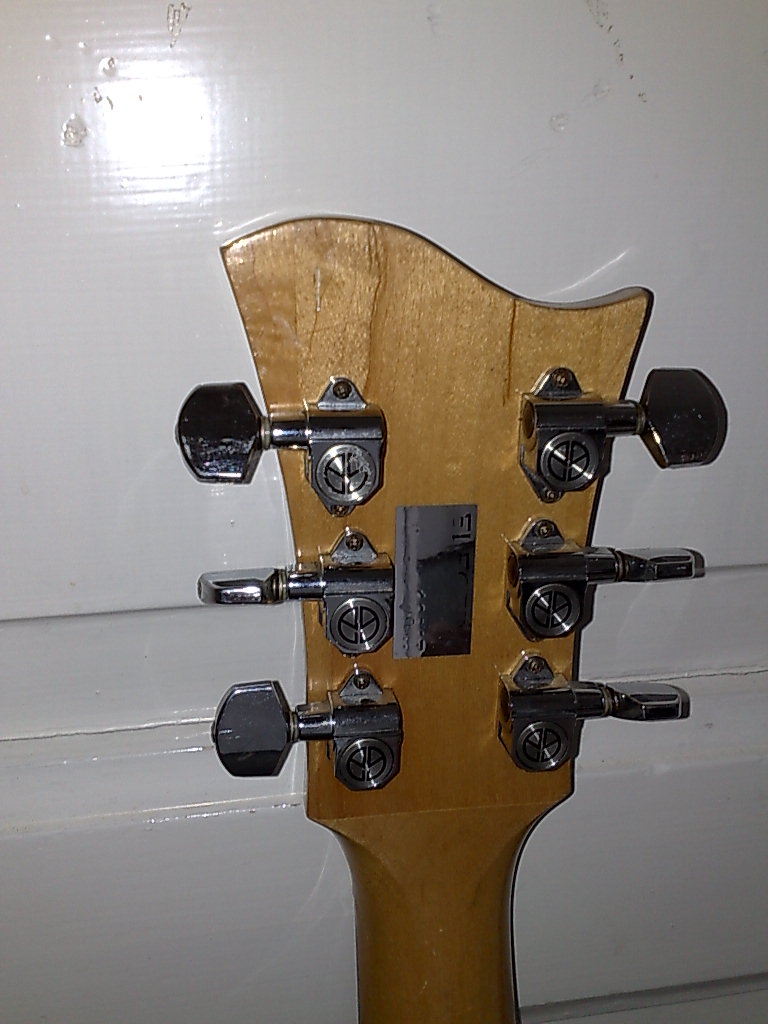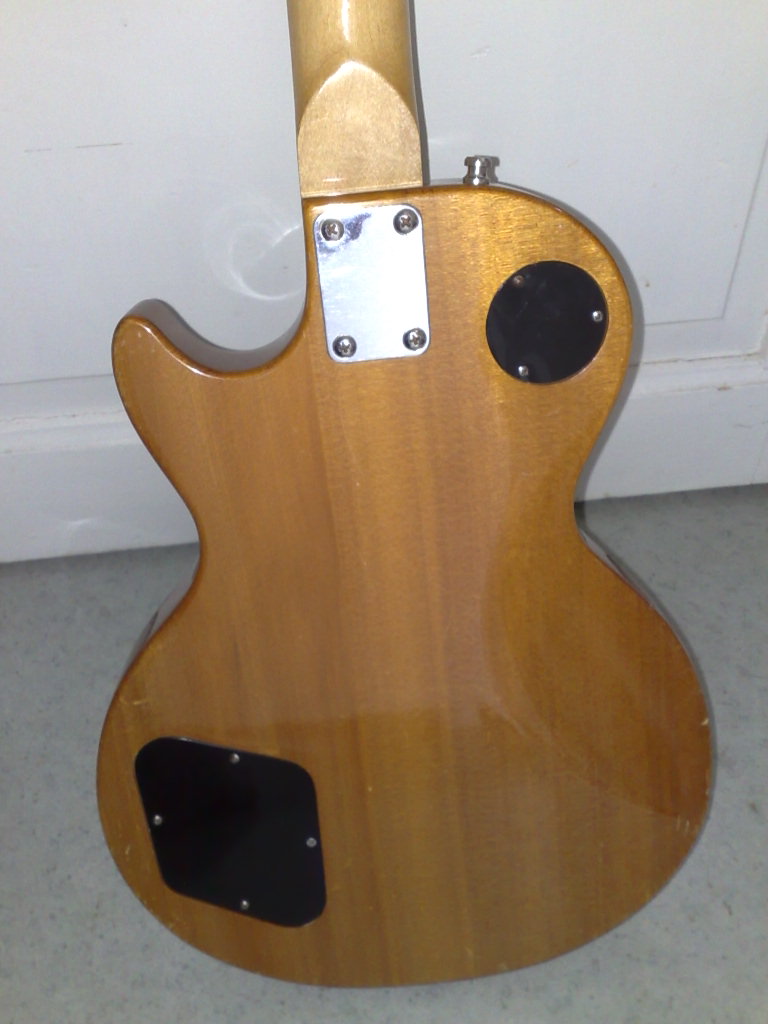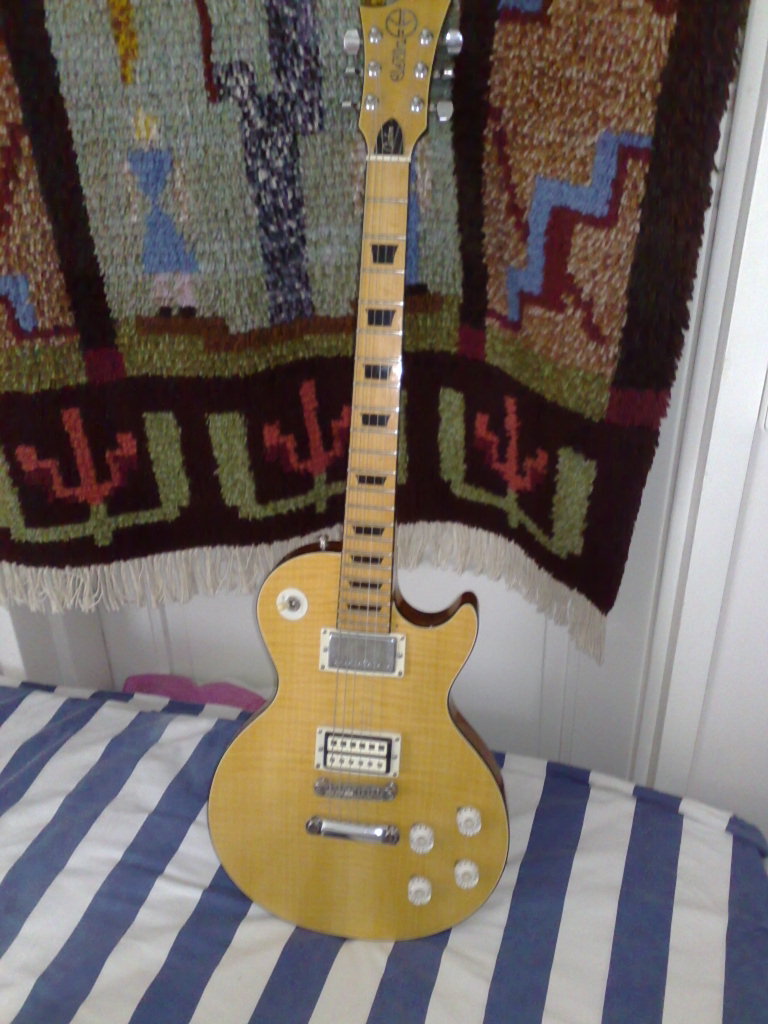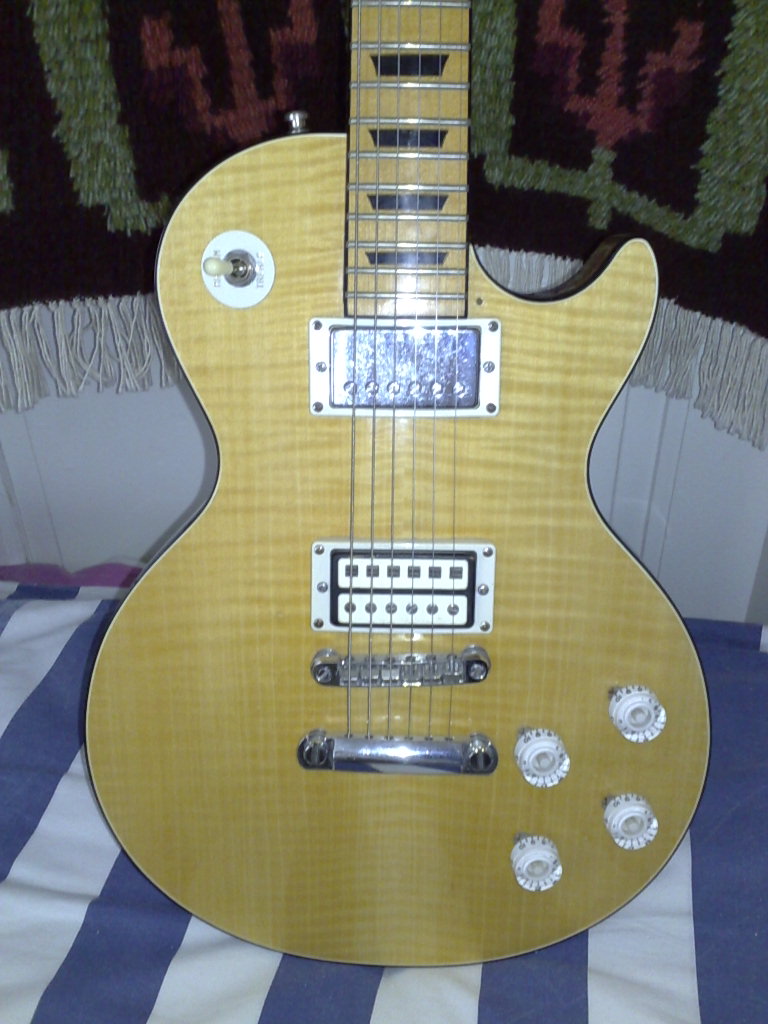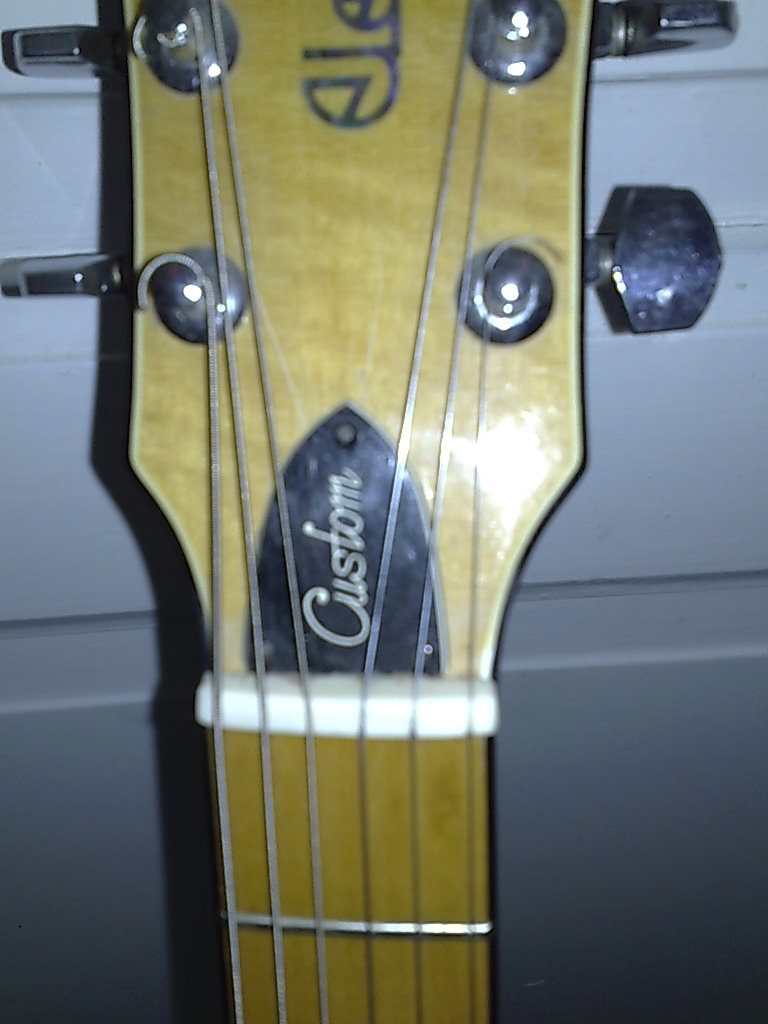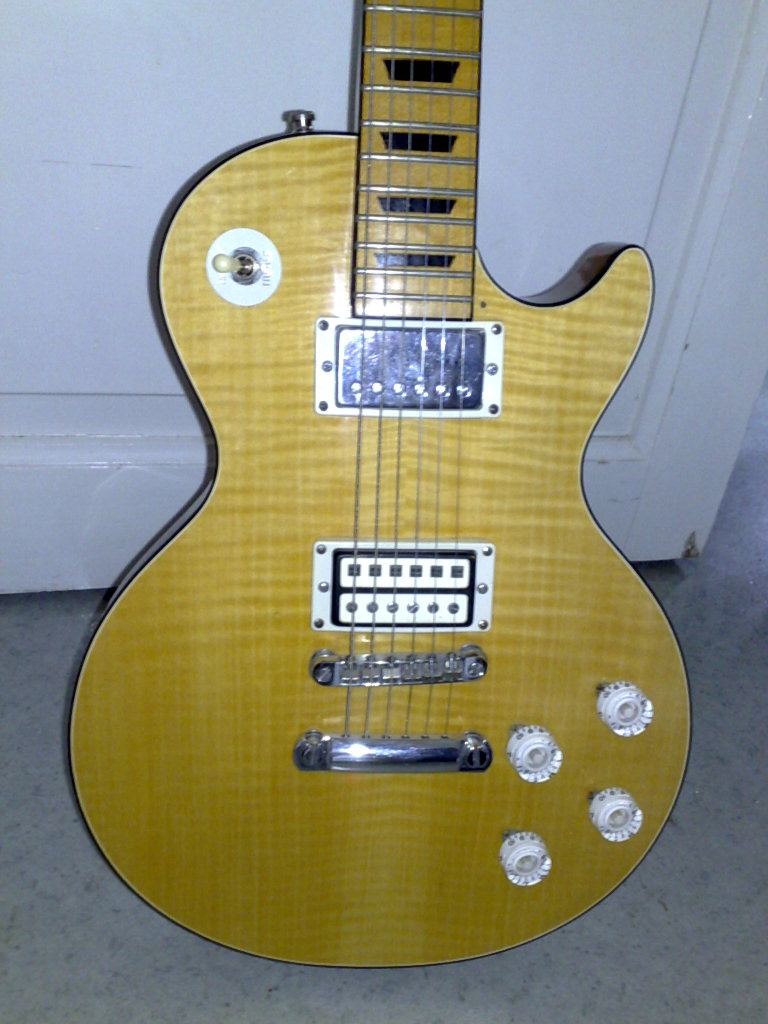 Note that this example has a 3-way switch instead of a 5-way selector knob. This is a fairly common variation, as many people didn't want the extra options. Sometimes people replaced it themselves, but it seems to have come that way from the factory sometimes too.
Back
Next