Saturday, September 22, 2007, 08:27 AM -
Models
In 1982 a new version of the Phoenix bass was added, which like all 1982 models carried an Anniversary Edition plate on the back of the headstock. The 1982 model featured a laminated ash & walnut body, like the X149 and X150 guitars and X650 bass.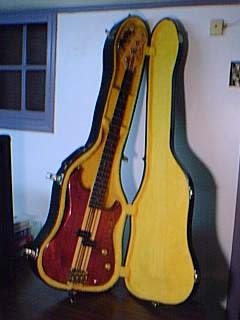 Previously it was thought that all X635's had brown or dark red bodies, but Scott Lewis sends these pictures of his beautiful X635 with natural wood (blonde) body: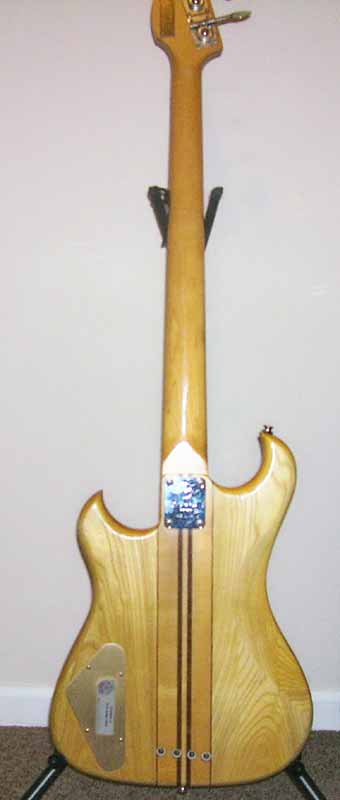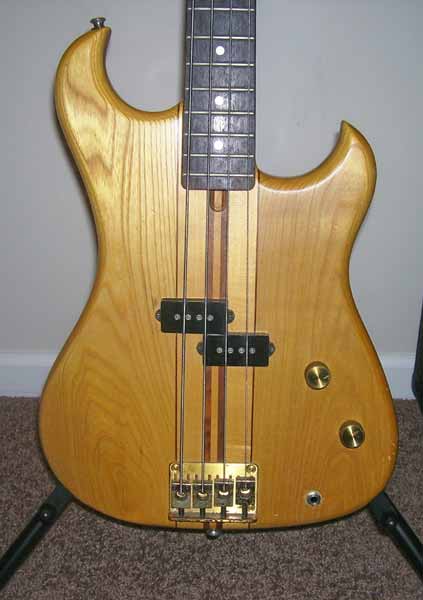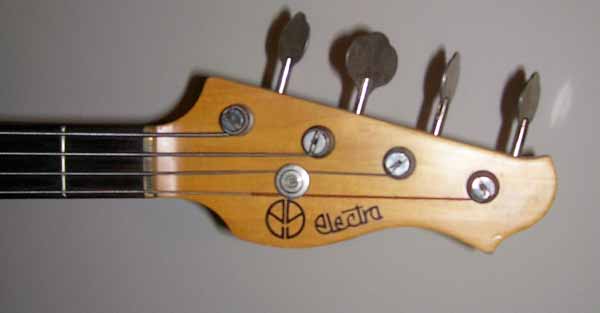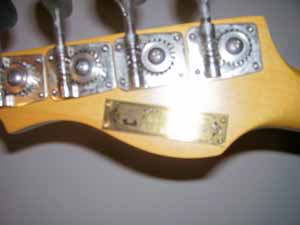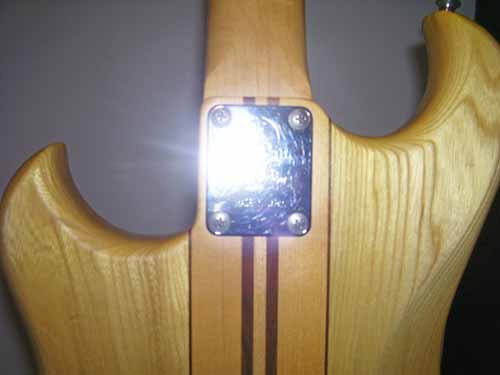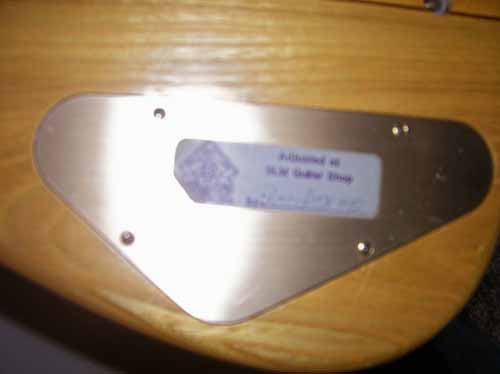 By 1984 painted wood versions appeared, the X635PW (pearl white) and X635SS (silverstone = metallic bronze).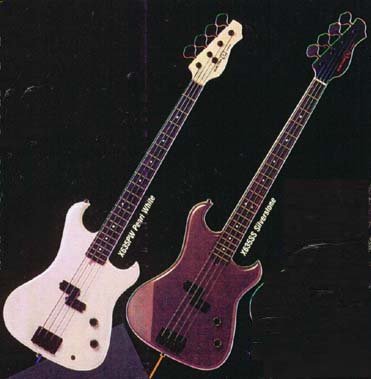 The Anniversary edition with stripes continued until 1985, when the Electra name was dropped in favor of Westone. The X635 continued as the Westone Spectrum DX bass.
Back
Next